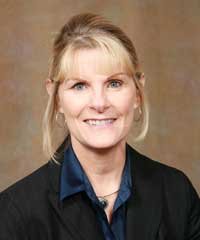 Senior Instructor
---
Department
Role: Faculty
Campus: Springfield
---
Postal mail
Missouri State University
Communication
901 S. National Ave.
---
Details
Education
MA, 2003, Southwest Missouri State University
BA, 2001, University of Missouri - Kansas City
Teaching
COM 115 Fundamentals Public Speaking
COM 305 Service Learning: Communication
COM 315 Public Speaking II.
COM 397 Special Topics in Communication
IDS 110 Introduction to University Life
Research and professional interests
Teaching Fundamentals of Public Speaking is very rewarding. In this class I get to witness students with high anxiety about public speaking become confident, eloquent speakers in only a few weeks! This type of growth is not always evident in other types of courses. Another interest for me is gender studies and inter-cultural communication. My particular focus has been about the portrayal of Native Americans in film and how stereotypical portrayals of a group of people can become society's perception of that group. Recently I've become interested in the scholarship of teaching and learning; I am engaged in various programs to learn more about this area.
Awards and honors
Outstanding Oral Presentation Award, SMSU Interdisciplinary Forum. (2003).
Boritzki Scholar Nominee, Missouri State University. (2002).