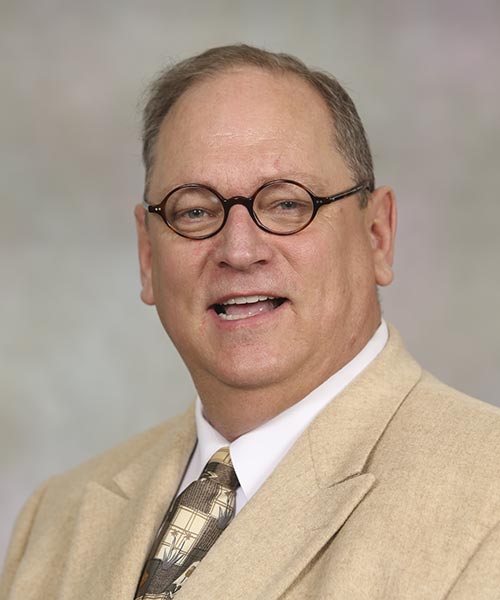 ---
Department
Role: Faculty
Campus: Springfield
---
Postal mail
Missouri State University
Communication
901 S. National Ave.
---
Details
Education
Ph D, 1988, University of Minnesota

MA, 1980, University of Arizona

BS, 1978, Lewis and Clark College
Teaching
COM 710 Contemporary Communication Ed
COM 736 Concepts and Analysis of Communication in Organizations
COM 796 Independent Study
Research and professional interests
I describe myself as someone whose scholarly and creative interests are hopelessly eclectic. In essence, my scholarly interests go where the hounds lead me. I believe research questions dictate methods not the other way around. As a result, I have experience using both qualitative and quantitative methodologies as appropriate. To date, I have been most interested in communication apprehension, communication education and organizational communication as areas of study. Most of my scholarship has involved the study of communication apprehension and its effects in educational settings as well as the etiology of the phenomena. My most recent works involve a study of the organizational socialization process in Walt Disney World's College Internship Program in Orlando, Florida, and a meta-analysis of the research done to date on communication apprehension as a cross-cultural communication phenomena. I am currently working on an analysis of the metaphors used in public speaking texts to describe the communication process and how such metaphors shape our view of communication in this context.
Awards and honors
Excellence in Teaching Award, Missouri State University (2005)
College of Arts and Letters Research Award, Missouri State University (2003)
College of Arts and Letters Excellence in Teaching Award, Missouri State University (2002)