---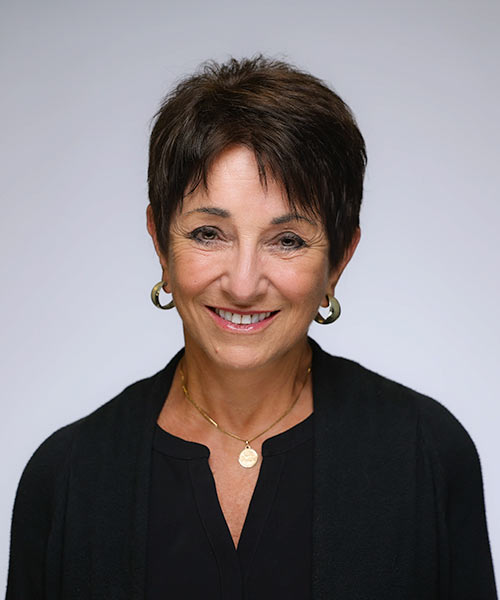 Faculty Emeritus
---
Department
Role: Faculty Emeritus
Campus: Springfield
---
Details
Education
PhD, 1985, The Ohio State University

MA, 1974, Bowling Green University

BA, 1968, The University of Michigan
Teaching
COM 210, Communication Research Methods
COM 305, Service Learning: Communication
COM 332, Small Group Communication
COM 360, Intercultural Communication
COM 436, Communication and Leadership
COM 496, Readings in Communication and Persuasion
COM 597, Studies in Communication Theory and Practice
COM 618, Applied Communication Research Methods
COM 632, Theory and Concepts in Communication
COM 696, Independent Study
COM 732, Theories/Concepts Small Group
COM 799, Master's Thesis
Research and professional interests
Dr. Gloria Galanes has integrated her teaching, research and service activities at Missouri State. She has a particular interested in teaching small group communication, intercultural communication, communication and leadership, research methods, and applied research and has been able to involve her graduate and undergraduate students in a number of activities that have benefited community organizations. For example, her students have helped conduct focus group research projects that have benefited Springfield Public Schools, Springfield News-Leader, Community Foundation of the Ozarks, Partnership for Sustainability, and the Mayor's Commission for Children. Her recent research has focused on community leadership, particularly how excellent community leaders elicit cooperation from others and go about the business of leading their groups and organizations.
Related to her teaching and research interests, Dr. Galanes is a member of a number of community boards, including the Mayor's Commission for Children, the Community Foundation of the Ozarks, and the Arts Programming Sustainability Initiative. For all of these, she is able to utilize her expertise in small group communication to facilitate effective board operation. She is the co-author of two textbooks about small groups and the co-editor, with Dr. Wendy Leeds-Hurwitz, of Socially Constructing Communication.
Dr. Galanes has also had an administrative career. Before coming to Missouri State, she spent 13 years in university administration (including as a residence hall director, academic adviser, career counselor, public relations officer and director of the continuing education program). At Missouri State, she was the founding director of the Citizenship and Service Learning program and served as both acting department head (for three years) and acting dean (for one year).
Awards and honors
Faculty Community Service Award, Missouri State University. (September 14, 2009).
Outstanding Graduate Faculty Member, Department of Communication. (2005).
Excellence in Research Award, College of Arts and Letters. (2005).
Additional resources