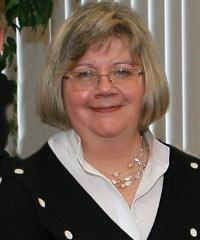 Professor
Dir of the Center for Dispute Resolution
---
Department
Role: Faculty
Campus: Springfield
---
Postal mail
Missouri State University
Communication
901 S. National Ave.
---
Details
Education
PhD, University of Minnesota
MA, University of Montana
BA, Western Washington University
Teaching
COM 495 Communication Internship
COM 607 Family Communication
COM 611 Conflict and Communication
COM 621 Communication, Mediation and Negotiation
COM 714 Qualitative Analysis/Communication Research Methods
COM 718 Applied Communication Research
COM 795 Communication Internship
COM 796 Independent Study
COM 799 Master's Thesis
Research and professional interests
Family communication
Conflict communication
Research methods
My teaching and research interests are in the areas of family and interpersonal communication, gender communication, and communication education. My methodological background and strength is in qualitative research methods. I believe however, that research questions should dictate the methodological approach, and I am firmly committed to projects which combine both quantitative and qualitative methods to answer research questions. I have interests in both theoretical and applied research relating to family and gender communication in a variety of contexts. My theoretical orientation has been influenced by systems theory, symbolic interactionism and cultural approaches to the study of families and interpersonal issues. My research interests are fairly eclectic, and I have explored a wide range of topics including communication apprehension and its etiology in the family, mediated interpersonal interaction, learning styles and communication education, social support and life threatening illness, and family crises. Currently I am involved in two research projects. The first examines disenfranchisement and its influence on families' ability to manage personal crises and the second explores the metaphors used by high and low communication apprehensive adolescents to describe the communication in their family of origin.
Awards and honors
Missouri State University Foundation Award for Service, MSU Foundation (August 2009)
CIEE International Faculty Development Seminar recipient (2006)
Southwest Missouri State Foundation Award for Teaching (2005)
Southwest Missouri State Graduate College Award for Excellence in MSAS Online Instruction (2004)
Outstanding Thesis Advisor (2001)