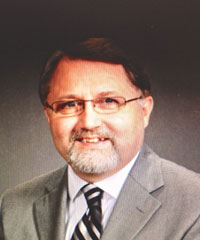 Senior Instructor
---
Department
Role: Faculty
Campus: Springfield
---
Postal mail
Missouri State University
Communication
901 S. National Ave.
---
Details
Education
Missouri State University - M.A. Communication - May 2012
Thesis - College Small Groups: A Study of an Instructional Tool to Increase Satisfaction and Outcomes
Missouri State University - B.S. Communication - December 2010
Central Christian College of the Bible - B.A. Ministry - May 1981
Teaching
COM 115 Fundamentals of Public Speaking
COM 115 Fundamentals of Public Speaking Online
Research and professional interests
Mr. Iman is interested in the preparation of college students with the skills and confidence to speak in public in a variety of situations ranging from interpersonal communication, to college classroom presentations, to future work-related presentations, as well as large group presentations. The skills learned include the ability to properly deliver the message and the ability to analyze the audience effectively.
Additionally, of particular interest to Mr. Iman, is the integration of technology in learning. Research conducted for Mr. Iman's Master's thesis focused on using technology as the pedagogical tool to train college students on how to work within college small groups. This interest in utilizing technology extends currently to discovering ways to use a variety of technology-based tools in face-to-face classrooms. Mr. Iman also coordinates and teaches COM 115 Fundamentals of Public Speaking in the online format.